Park Visitor (uncredited)
Park Visitor (uncredited)
Art Department Coordinator
Art Department Coordinator
Cuitlahuac Morales Velazquez
Special Effects Coordinator
Special Effects Coordinator
Visual Effects Supervisor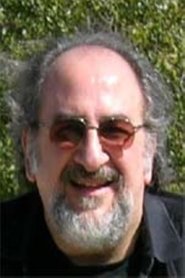 VFX Production Coordinator
VFX Production Coordinator
Daniel Gonzalez Solozabal
VFX Production Coordinator
VFX Production Coordinator
Francisco Palomares Pozas
Visual Effects Supervisor
VFX Production Coordinator
VFX Production Coordinator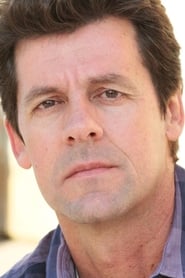 Raimar van den Bylaardt II
Transportation Co-Captain
Transportation Co-Captain
Transportation Coordinator
Second Unit Cinematographer
Executive In Charge Of Production
jonlikesmoviesthatdontsuck
I was a huge fan of the original 3 movies, they were out when I was younger, and I grew up loving dinosaurs because of them. This movie was awesome, and I think it can stand as a testimonial piece towards the capabilities that Christopher Pratt has. He nailed it. The graphics were awesome, the supporting cast did great and the t rex saved the child in me. 10\5 stars, four thumbs up, and I hope that star wars episode VII doesn't disappoint,
Ganesan
Overall action packed movie... But there should be more puzzles in the climax... But I really love the movie.... Excellent...
redTed
I've never been a fan of this series. The only impressive thing of the original was the graphics that were, at the time, breathtaking. But we all know great graphics alone can't save a film. I watched this new effort just to see how far CGI has come in the time since the original and I can safely say, not very far. From the opening scene with the terrible looking and poorly animated bird, it's obvious that CGI has reached its limits in recreating realistic content. As for the film. The dreadful script and annoying characters helped me lose any interest after about 15 mins. Ok for the age range it's aimed at I suppose, but there are far better films out there worthy of your money.
John Chard
Untamable Devil. One thing that would be 100% guaranteed prior to the release of Jurassic World, is that whatever the quality, or lack of, the notices would be mixed. Thus the reactions would be akin to those that Indiana Jones 4 received, charges of ruining childhoods and franchises etc. Jurassic World does exactly what is expected of it, it's a popcorn blockbuster that plays out as mindless fun, complete with outstanding effects, monster mayhem and moments of dumbness. In fact it's very much a safe sequel, reverting to the original formula without the classy edges of Spielberg's deft touch. There's a likable cast fronting up the pic, with Chris Pratt as the hero carrying some olde adventure chops about him, and Bryce Dallas Howard (her natural beauty sparkling on Blu-ray) a fun femme side-kick. The writers introduce a couple of new mighty monsters to the series, hell of beasties for sure, while the photography, stunt work and musical score all impress greatly. The Velociraptor plot line is crummy and daft, almost as daft as Bryce's high heels character arc, and the familiarity factor does grate a little at times, but it's a rollicking good time not to be taken remotely seriously like it's some sort of series disgrace. 7/10
kendsley2003@yahoo.com
All in all this movie brought back the franchise that started out and captured the worlds attention. From the T-Rex chasing them down the road in there jeep to the velociraptors stalking them and picking them off one by one. Jurassic World brought the franchise back to the state of reality. (If dinosaurs were real, this would be the set up for a park and containment of dinosaurs). Chris Pratt did a great job on not only playing his part but looking it as well. Mis. Howard did ok. It seemed like she stumbled through most of her scenes and didn't bring key emotional expressions or reactions to the scene moments. But with her OCD and control issues played up against Mr. Pratt it brought the key relationship to tie the movie together. This is a must see movie!