Kraglin Obfonteri / On Set Rocket
Young Ego Facial Reference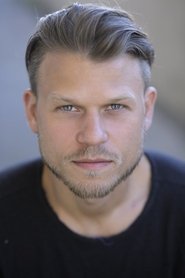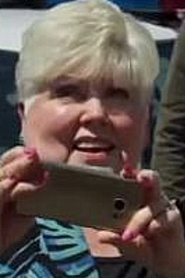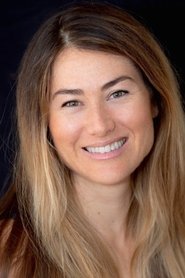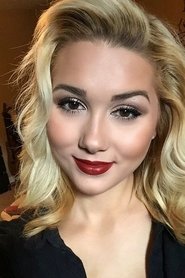 The Form of David Hasselhoff
Pedestrian Runner (uncredited)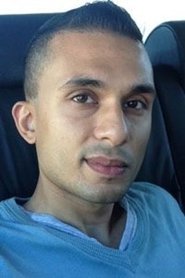 Humanoid Ravager (uncredited)
Huge Guard of the Sovereign Nation (uncredited)
Cosmo the Space Dog (uncredited)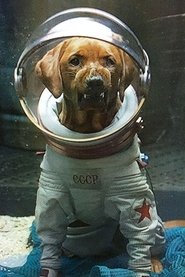 The Grandmaster (uncredited)
Alphonso A'Qen-Aten Jackson
Sovereign Leader (uncredited)
Mainframe (voice) (uncredited)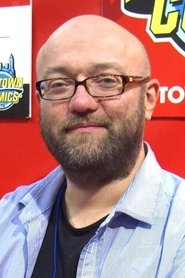 Art Department Coordinator
Assistant Costume Designer
Assistant Costume Designer
Aerial Director of Photography
Creature Technical Director
Creature Technical Director
Creature Technical Director
Special Effects Supervisor
Special Effects Coordinator
Pre-Visualization Supervisor
Pre-Visualization Supervisor
VFX Production Coordinator
First Assistant Sound Editor
steveinadelaide l
I didn't enjoy this as much as the first one. Too long — could have been about 30 minutes shorter. I don't mind long movies, but they shouldn't feel long. There's some good humour throughout the movie and the characters are enjoyable, particularly Rocket who is my favourite! Story is pretty thin. Some good action sequences, of course. Overall, an average movie. Has lost some of the freshness of the original.
Gimly
_Logan_, 2017's first Marvel offering, was a movie I loved because of just how little it relied on its comic book origins, completely forgoing the superhero tropes and going in its own unique and totally enthralling direction. _Guardians 2_ however, is a movie I loved because of just how intensely it embraced its comic book origins. The Kirby-isms shine through brilliantly and every couple of minutes I found myself grinning like an idiot at some new reference or stylistic choice. _Logan_ might be the super hero movie for people who don't like super hero movies. _Guardians 2_ is the super hero movie for people who have steeped themselves deeply in the lore of super heroes. But I absolutely adore them both for the same reason: How they made me **feel**. _Final rating:★★★★ - An all round good movie with a little something extra._
DonnyPie
The David Hasselhoff of all reviews, obviously. Do you have any tape? Guardians of the Galaxy Vol. 2, directed by James Gunn, is an action-packed Marvel comedy. The guardians unravel the mysteries of Star-lord aka Peter Quill's (Chris Pratt) broken history while avoiding constant danger. Oh. And did I mention the soundtrack? Muy bueno! 8) Unlike most sequels, Vol. 2 might actually be better than Vol. 1. The entire cast is more likable than the first film. Drax the Destroyer (Dave Bautista) has more comedic lines like, "When you're ugly and someone loves you, it means they love you for who you are." Rocket Racoon (Bradley Cooper) still maintains a sentimental but adorably tough persona. And Baby Groot is cute as ever whenever he says,"I am groot." In his baby-voice. One of the more noticeable differences is the relationship between Gamora (Zoe Saldana) and Star-lord. It's not as intimate. We were all hoping for a sci-fi sex scene. We don't get it! The fight scenes are nothing less than spectacular. There's a scene with Yondu (Michael Rooker) where he's using a whistle-controlled weapon to kill an entire space crew of villains ALL IN SLOW-MOTION! Just go watch the film. It's worth it for the cgi-artwork alone.
Vishnu_Dileep
"Guardian's are back to save the galaxy once again" I felt in this movie the true star was baby Groot the part that how he understands and gives out his understandings in his own style which makes us laugh out loud. Got to see a funny side in Drax the before edition he was always angry this one he always laughs I like the part he keeps saying positive things and suddenly ends it with a negative touch. Now to talk about gamora and quill love is in the air but she keeps denying it. Quills line "We keep searching for something our whole life and we never realize that it has been with us the whole time". Always hated yondu but this movie made me change. Did not get to see Thanos, I know he is been kept for the big picture. Rockets awesome one liners especially TASERFACE made me burst out with laughter. An awesome family entertainer with action comedy and adventure. And not to forget mantis she was so freaking innocent. Waiting patiently for the next part in this series loved this one. would recommend this movie for everyone. Notable Acting Chris Pratt (Peter Quill/Star-Lord) famous for his acting in Jurassic World Zoe Saldana (Gamora) famous for her acting in Avatar and Star Trek into darkness Dave Bautista (Drax) he is a famous WWE wrestler and also acted in movies like 007 spectre Vin Diesel (Baby Groot) famous for his movie series fast and furious Bradley Cooper (Rocket) famous for his movies like silver linings playbook and the hangover Michael Rooker (Yondu) Karen Gillan (Nebula) famous for the movie Oculus and the tv series Doctor Who Pom Klementieff (Mantis) Kurt Russell (Ego) famous for his movies the hateful eight, the thing and death proof My Rating 10/10