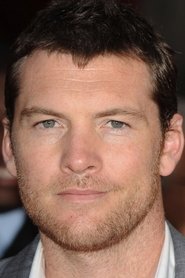 Digital Effects Supervisor
Art Department Coordinator
Transportation Coordinator
Anton2k
What can I say about this movie, its amazing! full of explosions and action. The setting is slightly different than other terminator films but I like this new "survival" setting more so than the older terminators. Terminator 2 was and always will be my favourite terminator movie but this one sure comes close, defiantly my second favourite terminator movie. There is only so much a review can tell you but this is a must watch movie for any one who has not seen it yet.
Hady Palsu
worst of the terminator series
Jodie
What can I say about Terminator Salvation? It's a decent addition to the Terminator series, but has major issues. Some would say that it is the worst of the series, but I disagree. T3 will always hold that top honor for me. It was nice to see the return of Kyle Reeese. It was a different look at a character that was forgotten to quickly. John Connor was a bit stale and I wanted way from his character. It was nice to see this future everyone spoke about in past films, Problem was this film felt darker than all the others, excluding T1. The first film was pretty dark but had a storyline And an R Rating to back that up. This film just didn't feel like it belonged to the Terminator world. And a few nostalgic lines and visuals did nothing to make it feel like it was part of the franchise. All of that being said, the film still had some decent action scenes and some interesting moments. It's not bad, but its not fantastic either.