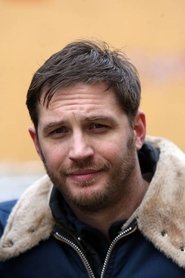 Rosie Huntington-Whiteley
The Rock Rider Chief / The Winchman
Chanting War Boy / Red Flare Warrior
Ripsaw Imperator / The Breakman
The Wretched (uncredited)
Art Department Coordinator
Art Department Coordinator
Production Office Assistant
Second Unit Cinematographer
Post Production Supervisor
Phileas Fogg
Fabulous action movie. Lots of interesting characters. They don't make many movies like this. The whole movie from start to finish was entertaining I'm looking forward to seeing it again. I definitely recommend seeing it.
Andres Gomez
Good action movie with a decent script for the genre. The photography is really good too but, in the end, it is quite repeating itself from beginning to end and the stormy OST is exhausting.
extoix
Awesome movie! WITNESS ME will stick with me forever!
Cineport
Fantastic action that makes up for some plot holes.
balumahendran
Wonderful action movie. Scenes are unimaginable. Lots of graphics used in this movie. This is totally a very good action movie.